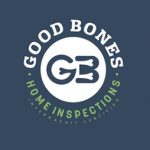 We are a family owned business new to North Carolina and we are loving everything about this beautiful state! All of our licensing is complete, up to date and approved by the state of North Carolina.
We are proud parents of four adult children and have been blessed with six beautiful grandkids. We are animal lovers and our babies are spoiled!
Darryl Bone has extensive knowledge when it comes to houses. He owned his own plumbing/contractor/remodeling business for over 35 years as well as held a realtor's license, giving him a knowledge base and edge far greater than other inspectors.
Carmen has been in the hospitality business her entire life owning restaurants and providing each customer with respect and care. On the side and now her full time job, she runs the business end and treats each client as though they are family.
Through years of hands on experience, Darryl understands the workings of a home, from the foundation to the roof and everything in between. We are passionate about our business and doing what's right at all times. We use state of the art technology and provide a clear and concise report that is easy to understand. We will get you the best picture of the house possible. We take pride in our work and hold honesty, simplicity and excellent customer care as the foundation of our business.
With your safety, security and peace of mind at the forefront, we provide thorough inspections to ensure your investment is sound and that your home is blessed with Good Bones.
We thank you for your time and interest and look forward to meeting you and providing you with excellent care and service. We promise you a great experience!